Why is Sweden the perfect place to study abroad?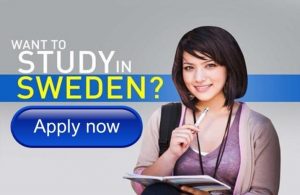 We will be talking about on a very significant topic yes today we are going to talk about how to get a student visa of Sweden.
So, Sweden is one of the top variations recognized countries all over the world and the students they face many problems when they have to search about the required documents and the process how to apply for a student visa Sweden.
Furthermore, For studying in Sweden you need to keep in mind as certain factors which I am going to a berate you one by one so first of all we'll talk about the four important factors and how you can start studying in Sweden so first of all is you need to get yourself admitted in a university or a college in Sweden. it's very important in Sweden they are certain type of universities and colleges for a certain type of list that is a recognized college or university in Sweden you'll have to go to the website of study in the Sweden there you find a list of different colleges and universities which are recognized by the government so you can get admission in those colleges and universities a certain type of institutions for example for high schools or other fork universities.
They are not considered at the international universities or colleges so there are some certain conditions that apply on those colleges and universities for recognized colleges and universities in Sweden friends you need to have a full time unconditional acceptance letter for study in Sweden so this you can get by applying to a university there are lots of universities in Sweden you can apply for online admission and for this you need to use the services of university admissions and how to get admission in Sweden that is a very nice and easy portal to use so you can use that portal to get admission in Sweden so then you have to pay a part of your fees.
At, DMI study in Sweden consultants, its our goal to give you full consultant and guidance through the procedure.
Countless Degree Options and Visa acquire Sweden
If you are applying in Sweden for student visa Sweden or scholarship in Sweden. Also, thinking about the fee structure. Sweden has been accusing instruction fee to the international students before it was free of course so nowadays it's only fee for those students who are from Europe so for other international students for example from India and Pakistan or Bangladesh one has to pay in advance a part of tuition fee other than that there is no chance to get an unconditional acceptance letter from a university.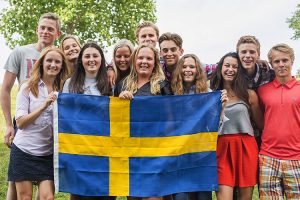 Once you have got unconditional a letter of acceptance for university you can then further go for your application process and for getting admission you need to be having a bachelor's degree to go into a bachelor course in Sweden and for a master's degree from any in Pakistan to go into a Master program in Sweden.  For instance, you must have fourteen-year studies for graduation and 16-year studies for the master program if you're applying from South Asian countries for example
Pakistan India Nepal and Bangladesh and you need to do is that's the one most important thing so minimum school that you need to get full master.
Furthermore, Degrees in Sweden are generally offered at three levels, bachelor's (undergraduate), master's (graduate) and PhD (doctoral). Sweden uses the European Credit Transfer and Accumulation System (ECTS), where one academic year of full-time studies is equivalent to 60 ECTS credits.
Documents needed for Study in Sweden
Few documents are important while applying for further study in Sweden. With your original email address, you can submit all an application will have to upload all the documents in PDF format on the online visa portal. If you apply online, you'll have to also pay the visa application fee online and for paying that you must have a credit card in hand, so this was it you can be called a fool for submitting
Then secondly if you apply on paper the normal conventional way to apply for a visa will have to gather all your documents your original documents plus a set of photos these documents must include your passport your birth certificate your family registration certificate you your marriage registration certificate etc.  You can also contact DMI study in sweden  for proper guidance regarding the documents and procedure.
How can we apply in Sweden University?
As, we all know that the application process in Sweden can be complex, that's why we DMI study in Sweden consultants  in Lahore can help you in this matter.  We suggest that you should contact the university that benefits you and verify if your qualifications are qualified. This is represented by a previous assessment, after which the university will give you feedback and tell you if it meets all the standards. Then, you must send a request before the request to your Sweden embassy or consulate, and then let them handle your request.