Best Duolingo preparation Centre in Lahore
What Is the Duolingo English Test? 2023 Guide
The Duolingo English Test is a convenient alternative for international students looking to fulfill English proficiency requirements.
The Duolingo English Test is an English proficiency assessment used to evaluate your ability to read, write, speak, and listen to English. As you progress through this computer-adaptive test, the question difficulty increases or decreases based on your answers to previous questions. In addition to multiple-choice questions, you answer open-ended questions to assess your spoken and written English skills. The computer grades all of the questions you answer. You also have an opportunity to record a video interview and writing sample.
Many colleges and universities in the United States require proof of English language skills for prospective international students. This test has become a popular alternative to the SAT, ACT, or the TOEFL for this purpose.
 Uses for the Duolingo English Test
Although the primary use for the Duolingo English Test is verifying English proficiency for academic institutions, the results apply to any situation that requires proof of your skills. This includes job interviews and applicant verification. Let's take a look at some of the reasons you may take the Duolingo English Test:
Standardized English proficiency test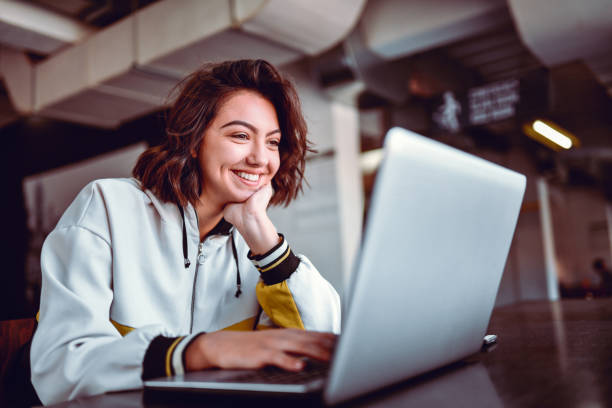 The Duolingo English Test is a standardized test similar to the Test of English as a Foreign Language (TOEFL) and the International English Language Testing System (IELTS) tests. As such, you can often use the score reports as a replacement for these tests at a growing number of universities (1,871 institutions around the globe at the time of writing). Duolingo offers a chart that shows a score comparison between the tests.
English placement test 
Schools may use the Duolingo English Test as a placement test for incoming international students. This could mean getting properly placed in an English class that suits your ability level or receiving the right educational support services for a more successful college experience.
Corporate verification of applicants 
You can include a link to your Duolingo English Test score reports on your Linkedin account or resume. This helps potential employers verify your English proficiency as part of the interview process, as they can review your taped responses to random interview questions. It also helps you distinguish yourself from others applying for the same job.
How to take the Duolingo English Test 
To take the Duolingo English Test, you need a computer with a reliable internet connection and a front-facing camera. The entire test takes place online, and proctors review your recording to ensure you follow the rules. For this reason, you need to be in a well-lit room with the computer's video camera, microphone, and speakers turned on. If you use a Mac to take the test, you must give permission to record your computer screen, along with keystroke access before starting the test.
The Duolingo English Test takes about one hour to complete. It's broken down into three segments:
Introduction and setup (five minutes)

Adaptive test (45 minutes)

Video interview (10 minutes)
You'll receive your results within 48 hours, and those results remain valid for two years.
Duolingo has strict testing rules for all test-takers to follow. These rules include the following:
Keep ears and face uncovered and visible to the proctor at all times.

Keep mobile devices, notes, and textbooks away from the testing area.

Look at the device screen at all times during the test.

Stay in the test window at all times.

Avoid using predictive text input tools and web camera software.
Benefits of the Duolingo English Test  
The Duolingo English Test offers several perks compared to similar tests, such as the TOEFL and IELTS exams. As long as the organization verifying your language proficiency accepts the Duolingo test, these perks may be the deciding factor in which test you choose:
It's cost effective. 
The Duolingo English Test costs $49 plus applicable taxes at the time of writing, and you can send your scores to up to 40 institutions for no extra cost. The TOEFL test, by comparison, can cost around $200, depending on your testing location, plus $20 per additional score report you'd like to send. IELTS, meanwhile, charges more than $200 for their exam, depending on your location.
It's convenient.
You can take the Duolingo English from any quiet, private, and bright location with a properly equipped computer and an internet connection. Once you buy the test, you can take it anytime in the following 21 days—no need to make an appointment. Plus, if you had a bad test day, you can easily take the test again, as many as two times in a 30-day period.
It's quick.
Since a computer scores all sections of the Duolingo English test, you get your results quickly. They should be available within 48 hours after you submit the test—a big bonus if you're facing application deadlines.
Preparing for the test 
As an adaptive test, the question difficulty for the Duolingo English test will adjust as you work through the questions, and you likely won't be able to determine beforehand exactly which questions you'll receive on test day.
Your score is meant to reflect your actual English proficiency, so cramming for the test may not be a good idea. 
That doesn't mean you should skip test prep. Here are a few ways to get ready: 
Free practice tests 
Duolingo offers free practice test questions on its website. Reviewing these questions lets you see the types of questions you have to answer so you're more comfortable with them on test day. You may find other practice tests and questions through other online sources as well.
Test readiness guide
The official Test Readiness Guide available on the Duolingo website includes free practice tests, a downloadable guide, overview of the test process, and examples of each type of question on the test. Pay close attention to the "Prepare your environment" and "Test security" sections to help ensure that your scores get certified.
Certify your English proficiency today
Take the test online anytime, anywhere

Finish in 1 hour and get results in 2 days

Accepted by over 3000 institutions
---
On demand, anywhere in the world
Convenient
Take the test online anywhere, anytime—no traveling to a test center or appointment needed
Fast
Get your results within 48 hours of completing the test, and share it with anyone, immediately
Affordable
Receive your score and interview for only $49*, while most other certification tests cost over $200
---
Send results to every school on your list—at no extra cost
Thousands of universities around the world accept the Duolingo English Test. You can send your score reports to as many of them as you want, for free.
---
Accurate results in minutes
Quick setup (5 minutes)
An introduction that walks you through the test rules and requirements
Adaptive test (45 minutes)
A graded section that evaluates your reading, writing, speaking, and listening skills
Video interview (10 minutes)
A section that records your answers to open-ended questions
---
Test requirements
You must have
Your passport, driver's license or government ID

A quiet, well-lit room

60 minutes of free time

A reliable internet connection

A computer
Your computer must have
A front-facing camera

A microphone

Speakers
Unlimited practice tests
Practice as much as you want for free and familiarize yourself with the test experience
Official test readiness guide
Review the test structure, see sample questions, and understand test scores
If yo want more information contact DMI Academy.