Study in Ukraine for Pakistani Bangladeshi Indian and other nationality Students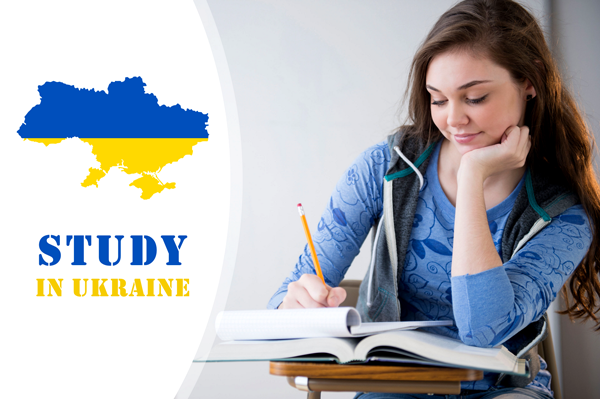 The Ukraine country full of utmost sophisticated landscapes and beautiful culture republic which is located in the heart of eastern Europe, as it's the second largest and it comes on 46th number in largest countries. One of the finest places to apply for Student visa Ukraine, is the second major in the continent after Russia. The capital of Ukraine, is Kiev, which is located on the Dnieper River in north-central Ukraine. Ukraine dwell in the southwestern part of the Russian plain. The Ukraine country involves almost entirely of plains at an average height of 574 feet which is overhead sea level which makes it beautiful. The Ukraine, mountainous parts such as the Ukrainian Carpathians and the Crimean Mountains are only found on the country's borders and represent only 5 percent of its area.
However, the Ukrainian landscape has some diversity: its plains are broken by highlands, which extend in a continuous belt from northwest to southeast, as well as lowlands.  Ukraine's current population is around 44.83 million and its equal to 0.57% of the total world population. Most people in the Ukraine speaks in their national language which is Ukrainian. Ukraine is famous for agricultural manufacture such as sunflower and wheat. The Ukraine is well-known for their spiritual morals and their nature is welcoming. Furthermore, the finest place to Study in Ukraine as, It will a lifetime experience for you.
History of Ukraine for Pakistani Bangladeshi Indian and other nationality Students
Ukraine was colonized for the first time by wandering tribes such as the Cimmerians, the Scythians and the Goths. In the 10th century, the Kievan Rus emerged as a growing city-state based outside the city of Kiev. In the 11th century the Kieven Rus was the largest empire in Europe. With the rule of Vladimir, the Great in 980, the Kievan Rus became a Christian empire and reached its peak under the rule of his son, Yaroslav the Wise. In the 12th century the empire began to decline and in the 13th century the Mongol raiders destroyed the city of Kiev. With the passage of time, the Ukraine would become part of other countries, first Poland and then Russia. The Ukrainians have made efforts to keep their culture alive despite the limitations imposed on them by Russia.
When the Soviet Union took power, things got even worse. Joseph Stalin created an artificial famine to maintain control of the area that killed millions of people. World War II did not improve things for Ukraine. It is estimated that the German Nazis killed 1 million Ukrainian Jews. Another disaster struck Ukraine in 1986 when the Chernobyl nuclear power plant exploded. The Soviet Union tried to hide the disaster and refused international aid. In the end, the Soviet Union collapsed and Ukraine became an independent country in 1991. The development of Ukraine started after it become independent country for international students who want Study in Ukraine.The Ukrainian Hryvnia is the currency of Ukraine.
Culture in Ukraine for Pakistani Bangladeshi Indian and other nationality Students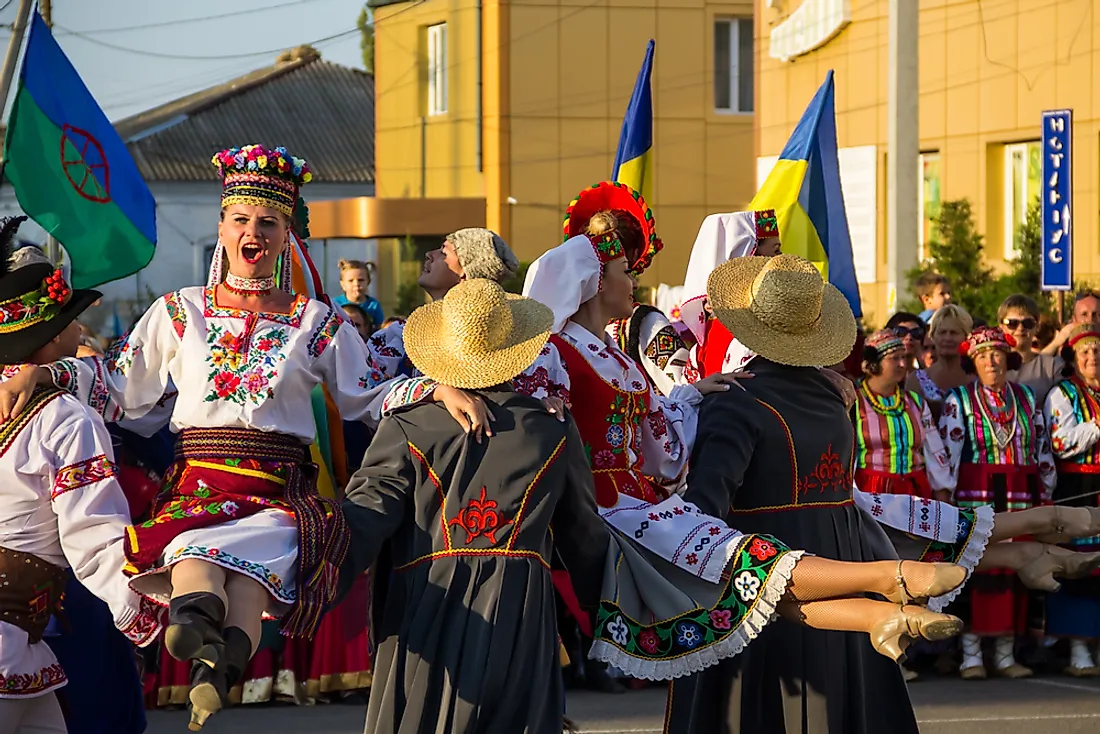 The Ukraine culture is focused on spiritual values and Ukrainian people are generally warm. This is the great place to get Student visa Ukraine and you can Study in Ukraine, as they are very friendly to visitors and the students who visit the country on Student visa Ukraine. It is not at all uncommon for Ukrainians to invite strangers into their own homes. The custom to enter in anyone's home in Ukraine is that the shoes should be removed on entering a home. Formal attire is rarely required, though people dress smartly for the theatre.
Visitors should avoid ostentatious displays of wealth in public places. Women should cover their heads when entering a church or mosque. Ukraine has one of the best beaches. People like to ride the trolley over the river in Kiev. Also, the people of Ukraine love to swim and party. The also like to cinemas over the weekends. Ukraine have a tradition on the night from the 6th to the 7th of July the prehistoric holiday of Ivana Kupala celebrated.
This hoary folk festival of Midsummer is widely celebrated in Ukraine. It has ancient pagan roots. They celebrated it with rituals like water fire and herbs. Overall, Ukraine is the tourist desirability republic and they welcome international students who apply for Study in Ukraine.
Food and Appetite in

Ukraine

 for Pakistani Bangladeshi Indian and other nationality Students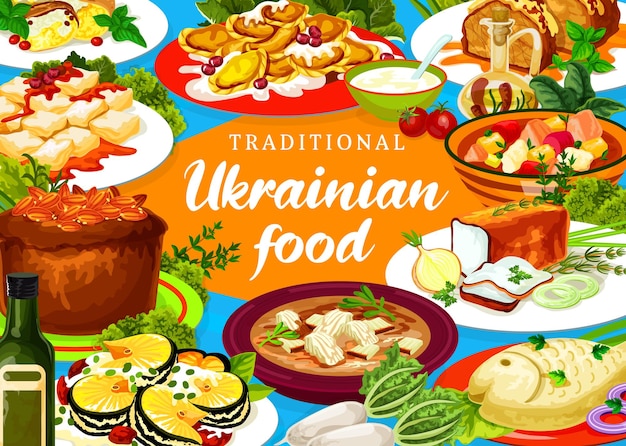 If you are planning to Study in Ukraine, and wondering if the food and lifestyle is affordable then the answer is yes. As, the people of Ukraine like to have balanced diet. The Ukraine is known for its wheat and Ukraine is a foremost manufacturer of grains, meat and dairy, eggs, fruits and vegetables, nuts, and vegetable oils.
They have many types of fresh and salt-water fish are also harvested on Ukrainian territory. Ukrainian tradition dishes are borsch and chicken Kiev. They many restaurants and cafes for tourist and students. Ukrainians drink a lot of tea and progressively, coffee. Sweetened beverages such as lemonade and juice drinks are also popular in Ukraine. Over-all it's pretty reasonably priced if you there on your Student visa Ukraine or if you are a tourist.
Weather in Ukraine

for Pakistani Bangladeshi Indian and other nationality Students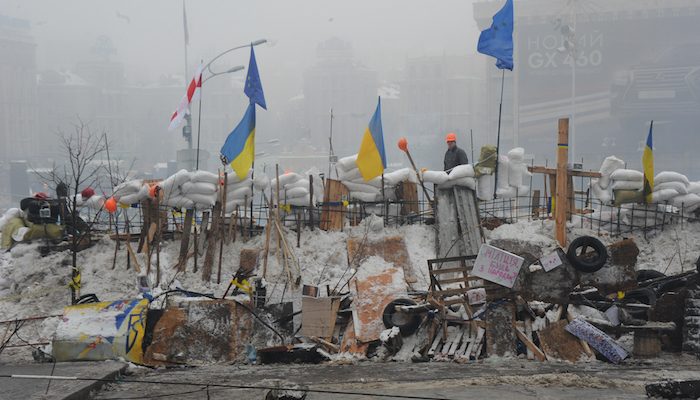 The Weather of Ukraine is bit central, with freezing seasons and warm summers, which become increasingly warmer as you move towards the south. The southern area, which overlooks the Black Sea, has a slightly milder weather in winter, but we cannot speak of Mediterranean climate which pretty much cold but slightly warm in mid summers.
Best period to visit Ukraine has a temperate continental climate with cold, snowy winters and warm summers. Summer is generally the best time to visit although it can occasionally be uncomfortably hot and many hotels do not have air conditioning. Spring and autumn are both fairly short and both tend to be reasonably mild. The best time of year for trekking in the Carpathian Highlands is May and October when it is driest.
The northeast of Ukraine has the coldest winters and the Crimean Peninsula has the warmest temperatures. The wettest part of Ukraine is the Carpathian Mountains region of the far west.
Required clothing for the students who are going to Study in Ukraine are required to get lightweight clothes needed in summer, light- to mediumweight in the spring and autumn and heavyweight in the winter.
Universities in Ukraine for Pakistani Bangladeshi Indian and other nationality Students
National University of Life and Environmental Sciences of Ukraine
Ivan Franko National University of Lviv
Kyiv National Economic University
Chernivtsi National University
Zaporizhzhia State Medical University
Lugansk State Medical University 
Poltava University of Economics and Trade
Education system in Ukraine for Pakistani Bangladeshi Indian and other nationality Students who want study in 

Ukraine

 
The Study in Ukrainian educational system is prearranged into five levels such as preschool, primary, secondary, upper secondary and postgraduate education. Study in Ukraine is compulsory from age 6 to age 15. The first 4 years are at elementary younger school. Lower secondary middle school is for scholars aged 10 to 15, subsequent which they may succeed for their lower secondary school leaving certificates.
Upper secondary school leading to a matriculation school certificate. In the process, school students take a series of independent government tests, culminating in a final one that examines their knowledge of Ukrainian language and literature, and various other subjects.
Higher education is financed by the state or private. Students who study at the expense of the state receive a standard scholarship if their average grade at the end of term and the differentiated test is at least 4. This rule may be different in some universities. In the event that all the votes are the highest, the scholarship is increased by 25%. For most students the level of state subsidy is not enough to cover their basic living expenses.
Most universities offer subsidized housing for out-of-town students. Furthermore, it is common for libraries to provide the books required for all registered students. If you are international Student who wish to apply for Student Visa Ukraine and wants to Study in Ukraine, in one of the op universities in Ukraine then please check this guideline.
Cost of living in Ukraine for Pakistani Bangladeshi Indian and other nationality Students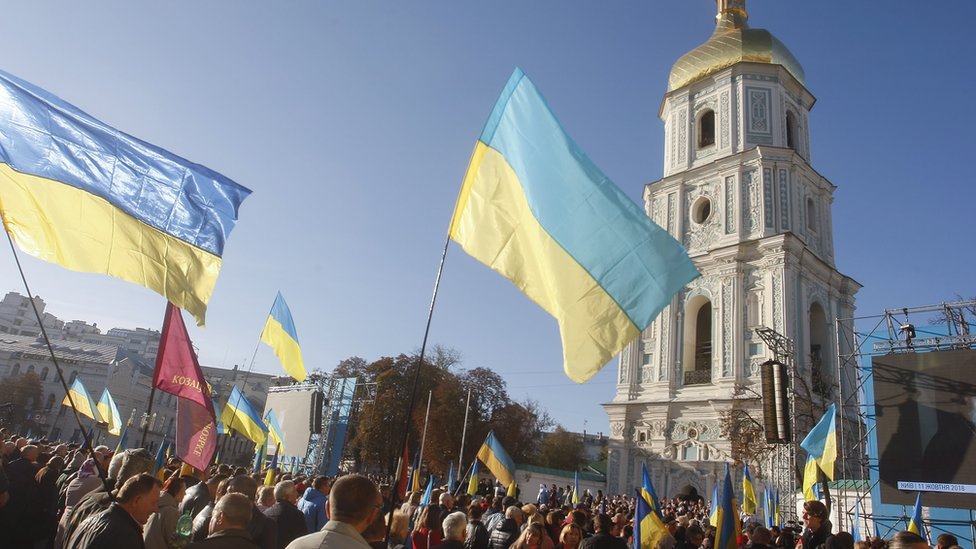 The living cost in Ukraine is quite afford if you are applying for Student visa Ukraine and going to get your further Study in Ukraine. Most of the commemorations and other events around Ukraine are quite affordable. However, most of the entrance fees for domestic events are just a couple of dollars. Furthermore, the cost of living in Ukraine when it comes to accommodation is always going to be higher when you're a foreigner. The hotel prices vary from season to season. If you stay at a western-style chain hotel, you will save money compare to other countries. It will cost you less and you will find cheaper than the luxury hotels in Ukraine. The best option for a Pakistani Students who are in attendance on Student visa Ukraine are advised to find an accommodation, it will save plenty of your money and you can spend more on your educational requirements.
Ukraine is still quite the cheap for tourists and students who Study in Ukraine. You can enjoy amazing meals out for less than $5, get anywhere in the city for cents, and can overall live an extremely good life at well under $1,200 a month. You can save more as it all depends on your lifestyle.
DOCUMENTS REQUIRED TO APPLY FOR STUDENT VISA AT UKRAINE EMBASSY
Candidates are who selected and applying for Student visa Ukraine must submit following documents along with Original Student Invitation from a university in Ukraine issued through the selected university to Study in Ukraine.
Original Invitation letter

Higher Secondary School Certificates 10th and 12th (For 1st year Bachelor Level students)

Bachelor Degree & transcripts (For Master's Level students)

Master's Degree & Transcripts (For Ph.D. Level students)

Birth Certificate

Medical Certificate showing physical and mental fitness

Sponsorship Letter from the Parents/Person who is going to bear the expenses for the student during stay/ studying in Ukraine.

Bank Statement account and with balance covering at least first year's tuition fee and personal expenses)
Embassy of Ukraine provides services to translate and legalize required documents.
If you need further assistance contact us DMI Consutlants