STUDY IN CANADA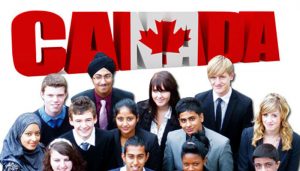 The land which is known for their Maple syrup production. Canada which is situated in the northern hemisphere and is part of North America. Canada is the is north of the United States. While, most people live less than 200 km from the US border. And most of the population lives in urban centers. Much of Canada is unpopulated with only 3.7 people per square km. According to researches it shows that Canada is a great place to live and one of the finest Countries to study in Canada. Also, you can apply for Student visa Canada through easy process.
Furthermore, the Canada is classified as the additional best country in the world behind Germany, from a field of 60 countries in terms of overall sustainability, cultural influence, entrepreneurship, economic influence and, most importantly, quality of life. Canada has 10 provinces and 3 territories. We have not been. While, the population of Canada is 37.06 million people. Canada has the longest coastline of any country in the world. Altogether 202,000 km.
It borders the Pacific, Atlantic and Arctic Oceans. Canada has 20% of the world's fresh water. Canada has more lakes than the rest of the world combined which makes it the most attractive country among others. They welcome the tourist and Students who goes there on student visa Canada. Usually in Canada people speak in English and French, as these are the two official languages spoken in Canada. While, Christianity is the largest religion in Canada, with Roman Catholics having the largest number of adherents. Christians, who represent 67.3% of the population in 2011, are followed by people who have no religion with 23.9% of the total population. Moreover, more than 4,000 students from Pakistan chose to Study in Canada.
HISTORY OF CANADA FOR INTERNATIONAL STUDENTS  WHO WANT STUDY IN CANADA
The first European discovery of Canada was made by John Cabot in 1497. France claimed possession in 1534. The territories which now constitute Canada came under British power at various times by settlement conquest or cession. While, the Hudson's Bay Company's charter,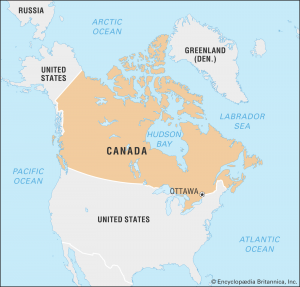 conferring rights over all territory draining into Hudson Bay, was granted in 1670. Canada, with all its dependencies, was ceded to Great Britain by France in 1763. Furthermore, Vancouver Island was acknowledged to the British by the Oregon Boundary Treaty of 1846, and British Columbia was established as a separate colony in 1858.
As originally constituted, Canada was composed of Upper and Lower Canada (now Ontario and Quebec), Nova Scotia and New Brunswick. They united under the Act of the Imperial Parliament, the British Act, 1867. Provision was made in the Act for admission of British Columbia, Prince Edward Island Newfoundland, Rupert's Land and the Northwest Territory into the Union. In 1870 Rupert's Land and the Northwest territory were annexed and named the Northwest Territories, Canada having agreed to pay the Hudson's Bay Company in cash and land for its reinfusing of claims to the territory.
By the same action the Province of Manitoba was created from a small portion of this territory and they were admitted into the Confederation in 1870. In 1871 British Columbia was admitted, and Prince Edward Island in 1873. Alberta and Saskatchewan and originally parts of the Northwest territories were admitted in 1905. Newfoundland joined Canada as its tenth province in 1949. Besides, Canada is the 14th-most-productive country by GDP, and it's the most developed country. The capital of Canada is Ottawa, Ontario.
CULTURE SPORT AND FUN FOR INTERNATIONAL STUDENTS WHO WANT SUTDY IN CANADA
This country has some of the outstanding natural beauty, Canada has a wide variety of landscapes: the mountains, the prairies, lakes and rivers with many national and provincial parks to protect the habitats. With a total land mass of 9,984,670 sq km. Canada is the second largest country in the
world. The culture of Canada has been mainly predisposed by the various European cultures and traditions of its constituent nationalities, particularly British and French culture. There are also influences from the cultures of its indigenous peoples, and from the neighboring USA. Canadian uniqueness raises to the unique culture, characteristics and condition of being Canadian, as well as the many symbols and expressions that set Canada and Canadians apart from other peoples and cultures of the world.
If you are planning to apply for student visa Canada, you will get experience of life time. This country has so much to offer that you can't get bore.  The culture of Canada embodies the artistic, culinary, literary, humor, musical, political and social elements that are representative of Canada and Canadians. This is great place for students who apply for Student visa Canada. The population has also been influenced by American culture because of a shared language, proximity, television and migration between the two countries.
FOOD AND APPETITE FOR INTERNATIONAL STUDENTS WHO WANT STUDY IN CANADA
If you are Overseas international students and want Study visa Canada then Canadians typically eat three standard meals a day such as, breakfast, lunch, and dinner each of which is quite distinct. The food expenses in Canada are somewhat more expensive than in the United States. Statistics Canada reports that the average Canadian household spends about $214 per person on food each month. If you are  International student want study in Canada, then it will be slightly expensive for you to dine at 5-star hotels. But the cafes are much cheaper and it will cost you less compared to expensive places in Canada. Also, you can save more money by cooking at home, which is cheaper than eating out, always, and by a wide margin. It contends that the cost of a meal at a mid-scale chain restaurant is less than that of a comparable meal cooked at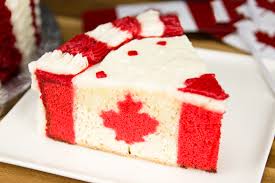 home. Only by a $2 or $3. Why food is slightly expensive is the reason that the transportation costs. With a huge country and a thinly spread population, foods have to be transported long distances. This is particularly true of most fruits and vegetables that have to come from the U.S., Mexico and South America. This creates a double-whammy. First, they have to be shipped to Canada, and then transported within Canada. But you can find some amazing Canadian dishes, which taste absolutely delicious.  Foods such as bannock, moose, deer, bison, pemmican, maple taffy, and Métis stews such as barley stew are all either traditional Indigenous foods or originated in Canada with roots in Indigenous cuisines, and are eaten widely throughout the country. Eating out at a restaurant, for example, can go between CA$10-15 per person. A loaf of bread and a cinema ticket are, in average, CA$2.80 and CA $12.25 respectively.
WEATHER AND CLIMATE OF CANADA FOR INTERNATIONAL STUDENTS WHO WANT STUDY IN CANADA
If you want study in Canada for international students or Pakistani then Canada is often related with cold weather and snow, but in reality, its climate is as diverse as its landscape. Generally, Canadians enjoy four very distinct seasons, particularly in the more populated regions sideways the US boundary. Subsequently, Canada is a huge country, stretching from the Pacific Ocean to the
Atlantic Ocean and covering five time zones. Canada's most southern tip lines up with northern California and the northernmost regions stretch beyond the Arctic Circle.If you are international students from pakistan and want study in Canada then  spring in best weather to enjoy,  coming alive again after the winter, and temperatures are starting to rise. Spring comes first on the west coast in February, and ramps up in the other parts of the country in late March and April, and lasts until June.
While, the weather in Canada in winters can get as low as minus 40 degrees Fahrenheit (minus 40 degrees Celsius) in the interior provinces. The coldest places in Canada are mostly in the north in the Yukon, Northwest Territories and Nunavut, where temperatures regularly dip to minus 22 degrees. We suggest to students who are applying for student visa Canada to pack clothes according to the Seasons. Comparable to springtime, layers and a slightly heavier jacket are important for those chillier days. Bring along some hats, scarves and gloves too, just in  case. You'll need a heavy winter coat, long underwear, thick wool socks and snow boots to keep you warm.
EDUCATION SYSTEM IN CANADA FOR INTERNATIONAL STUDENTS WHO WANT STUDY IN CANADA
The Canadian education system is ranked among the best in the world for national and Internaitonal students  want study in Canada, with our nation's students coming seventh overall in a new international study of school systems.Students visa is a provincial responsibility under the Canadian constitution, which means that there are significant differences between the educational systems of the different provinces.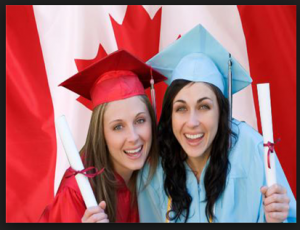 However, education is important for Canadians and standards across the country are uniformly high. In general, Canadian children attend nursery school for one or two years at the age of four or five on a voluntary basis. All children start the first year at around age six. Secondary schools rise to grades 11 or 12, depending on the province. From there, students can attend universities in Canada, or Cégep studies. Cégep is a French acronym for College of General and Vocational Education, and is two years of general education or three years of high school and universities in Canada .
UNIVERSITIES IN CANADA
LIVING COST FOR INTERNATIONAL STUDENTS IN CANADA
The living cost for international student who apply for student visa Canada. As, Canada has very affordable education fees in comparison to other developed countries. That is one of the reasons why Overseas students are searching more for Canada instead of USA. And for an international student, the cost of studying in Canada and living expenses vary between $20,000 and $30,000, in Canadian dollars, per year. But, have in mind that the cost of studying in Canada can change a lot depending on the enrolled program, institution, city and the standards of living expenses. And
talking specifically about tuition fees for foreigner students, the costs vary across programs and provinces. When you apply for student visa Canada and gets acceptance letter from the Canadian universities. Make sure to calculate all the expenses accordingly.  International students are often very concerned about paying the tuition fees, but they can't forget about other costs. Books, living expenses and housing should also be on the budget. Besides that, it is important to remember that before applying for a student visa Canada, foreign students must prove to the Canadian government that they have enough money to meet the financial needs. Average monthly costs of living are likely to be around CA$600-800 for food and other expenses, not including accommodation.
PROCEDURE OF STUDENT VISA CANADA
If you are applying for the student visa Canada. Here's the procedure for the Student Visa Canada. Foreign students from all nationalities must have health insurance in Canada. Although, some provinces like Alberta, British Columbia, Manitoba, Newfoundland and Labrador and Saskatchewan extend health insurance cover to international students under their provincial plans. But it normally depends on the length of the student program. International students in theses provinces must arrange for their own private health insurance. The price for private health insurance also varies wildly depending on the medical coverage and the nationality of the applicant.
Pakistani students have to do to get a student visa that will allow them to study in Canada.  You can apply for visa online or on paper. If you apply on paper you will have to visit a visa application center in Pakistan to submit your documents.
Apply for admission, in selected university.
Receive an Offer Letter from the selected university or college.
Pay Tuition fee
Issuance of Unconditional Visa Letter
Visa lodgment
Undertake medicals
You can consultant our proficient for further guidance about, how to study in Canada. 
Please contact DMI Study Abroad & Immigration Consutlants Lahore Pakistan.