Aenean maximus feugiat tincidunt. Nam et ultrices quam. Duis eu sollicitudin turpis, ac laoreet massa. Praesent nibh velit, accumsan sed fermentum a, finibus ultricies mi! Cras scelerisque magna eu sapien bibendum; non porta mauris pulvinar. Aliquam ullamcorper consectetur lectus a blandit. Sed facilisis laoreet ipsum, sit amet tincidunt leo porttitor condimentum? Maecenas dapibus, erat vitae elementum ultrices, nunc magna ornare magna, id porta elit sem et mi. Proin vitae nibh nunc. Integer a sapien ligula.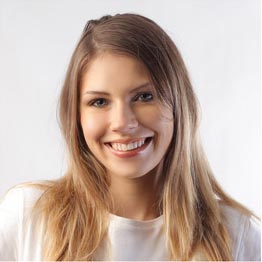 Akram Mardini was my student advisor at Student World. It was due to him that I switched successfully and speedily from a Working Holiday Visa to a Student visa. I went to Akram knowing I wanted to study Tourism and he advised me on the most reputable institutions in Sydney to help me get the best qualification and he found me a course that would best suit my budget. He guided me through the whole process such as the right health cover which I needed to informing me on my work restrictions while on a bridging visa. I was so happy with the Free advice and support I received from Akram and even happier when I received my student visa within 2 days. The whole service was extremely professional, friendly and prompt. I would advice anyone thinking of switching to a student visa to seek advice and support from Student world!
Andrea McQuillan -
Australia
A Student World possui im ambiente agradável, equipe profissional, atendimento personalizado, sāo muitos adjetivos para descrevê-la. Todos na Student World já vivenciaram e experimentaram o chamado Intercâmbio Cultural. Todos eles sāo, ou já foram estudantes na Austrália, por isso eu confio nas dicas e orientações da equipe! Estou vivendo a quase 3 anos em Sydney e o que eu posso dizer para quem está no Brasil é: venham fazer um Intercâmbio, nāo tenham nado de sair da sua Zona de Conforto, viajem, estudem e se divirtam bastante!
I have always been assisted by SW in my studies here in Australia, in particular Fabio who has been a great help. I have found the whole service, extremely professional, friendly and prompt. I personally think that SW is made up of people who are knowledgeable, reliable and trustworthy. I recommend them to anyone who wish to extend their visa or find the most suitable course to study in Australia.
Desde el primer momento que me contacte con Student World, el servicio fue muy bueno y siempre lo ha sido desde entonces. Hacen las cosas mas faciles y agradables para el estudiante.